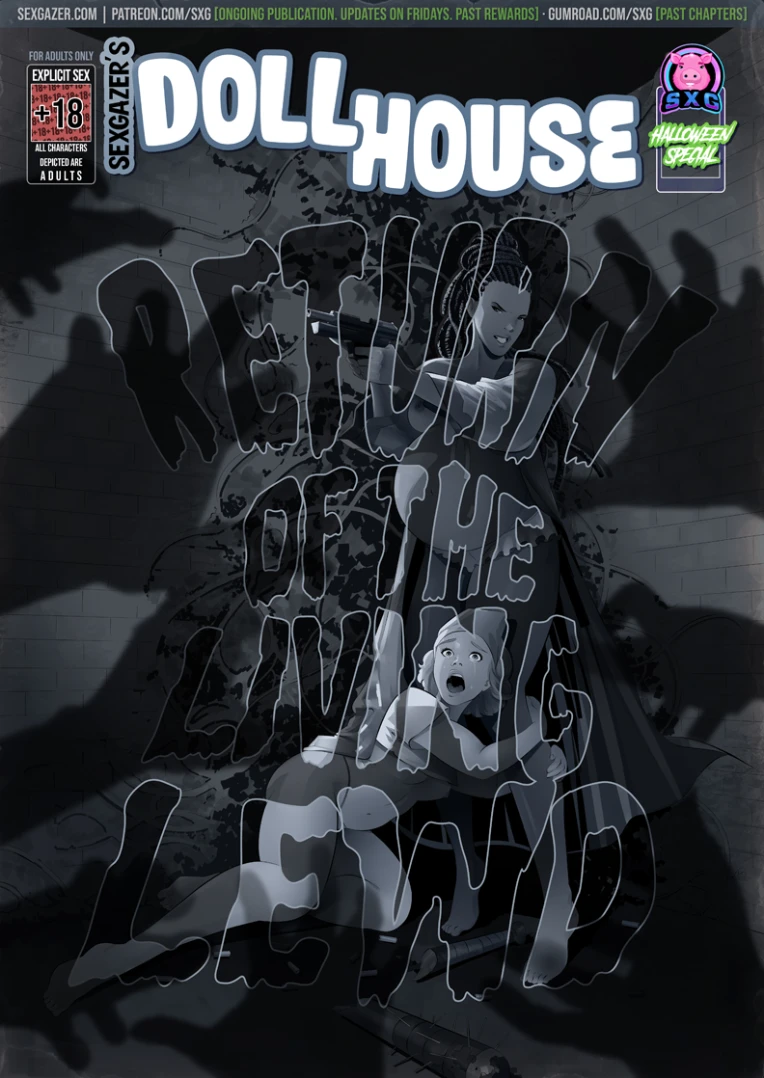 DollHouse Halloween Special 2: Return of the Living Lewd.
Pages 1-4 are available now on SEXGAZER.COM and PATREON
Synopsis: Ambar and Dalila have run out of ammo, food, and water. The only way out will be to seek shelter in Kant's facilities, where they will have to submit to a megalomaniac dictator looking for women for his private harem.
1st part. Night of The Living Lewd: GUMROAD STORE
Synopsis: Amber and Dalila are looking for shelter in the zombie apocalypse. The only safe place seems to be a basement where three nerds will put the girls to the test.
*Despite the zombie theme THERE'S NOT EROGURO OR HORROR on this spin-off series*
Sketches of the first pages available on my Pixiv